Sea Freight
As independent freight forwarders we negotiate with shipping companies to obtain the best rates and options for moving their FCL (Full Container Load) and LCL (Less than Container Load) shipments around the world. We have ongoing partnerships with many businesses for their sea freight needs. For private clients who want a reliable service, we can transport goods such as personal effects, cars and specialized items.
Our wide experience in import/ export sea freight forwarding ensures efficient handling of customers' cargoes. Our firm links with shipping lines that allows us to provide more frequent sailings, additional vessel space and reliable schedules.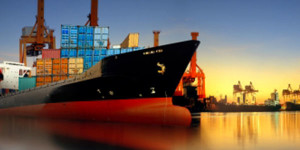 We are able to handle all types of cargo from Personal/ Household Effects, to fast moving consumer goods, Industrial/ Construction/ engineering equipment, Audio Visual products and Ships spares via ocean freight service.
We offer the following sea freight services:
* Full/Part Container (FCL / LCL)- Out of Gauge
* Consolidations / De consolidations- Heavy Lift.
Close contact with our well established representatives ensures an efficiently organized sea freight service tailored to the requirements of each individual customer at competitive rates.